Active Birth Labour Workshop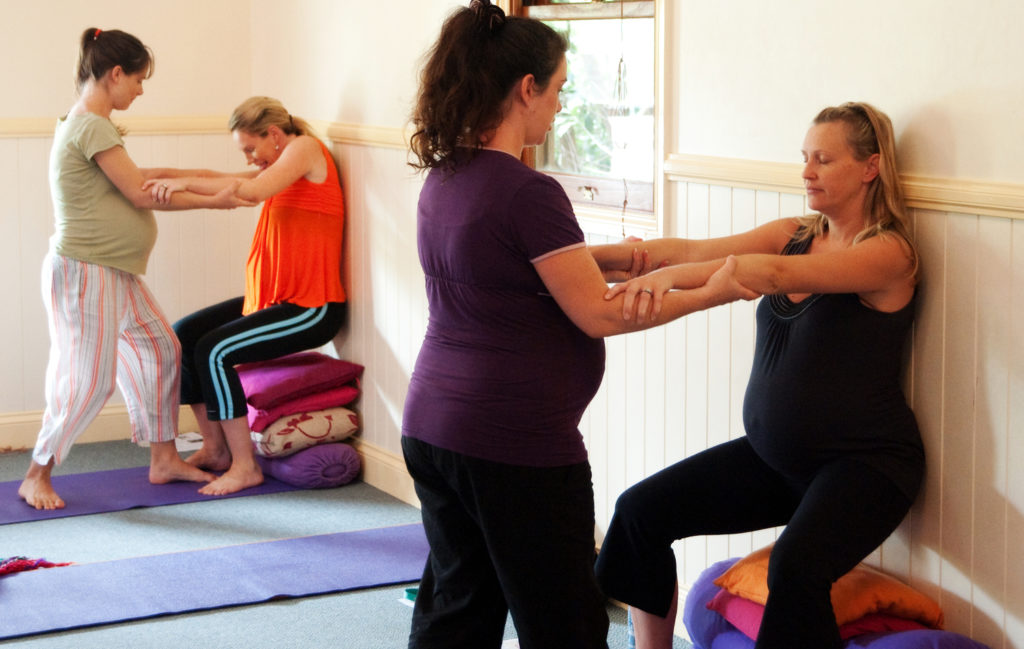 Class Info: Workshop run monthly on a Sunday (duration approximately 5.5 hours)
Contact Gill directly for pricing
Teacher: Gillian Murdiff
Contact: 0872727361
Active Birth is a 5.5hr couples labour preparation.
What is covered on the workshop:
· Partner support – learn valuable tools and tips to help mum and partner during labour and for the birth of their baby
· Overview of each stage of labour and what you can do through each stage
· Anatomy of the pelvis & uterus
· Learn postures and breathing techniques for labour
· Learn postures and breathing for birth
· Medical intervention and pain relief options
· After birth tips for mum, partner and baby
The benefits of Active Birth:
· Creates more space and uses gravity to the bodies advantage
· A shorter more efficient labour
· Less painful
· Reduces risk of foetal distress
· Releases your own Birth Hormone
· Better chance of a natural physiological birth
· Being Empowered to make educated choices
· Encourages partners to be involved in the birth process – increasing bonding and reducing stress for mum and baby
· Empowers mum to trust her own body and use her instinct
"In an active birth the normal physiological processes are enabled, as much as possible to unfold without disturbance. The Aim is to provide the optimal environment and to let labour progress naturally in its own time an rhythm. While most births can be expected to progress normally, there is also the reassuring awareness that medical pain relief or intervention can be considered at any time, should the need arise"
From Active Birth handbook
~
Gillian's Background & Experience

Gillian has been running Couples labour preparation classes for over 10years- Gillian uses not only her training and experience from her own 2 births but also feedback from hundreds of new mums who have attended her pregnancy classes over the years.
Gillian also had the privilege to be a birth partner for the birth of her niece so got to use the techniques from a partner perspective too.
This workshop includes reviewing what happens through each stage of labour and more importantly what mums and the birth partners can do to make the birth process easier and less painful
Gillian is a qualified practitioner of Hatha Yoga ( IYA The Irish Yoga Association), Dru Yoga & Meditation 400hrs, Vinyasa Flow (Sacred Space), Pregnancy & Postnatal Yoga (Birthlight UK), Active Birth Couples Labour (Janet Balaskas), Baby Massage (Baby Massage Ireland), Callenetics (ACA)
About Gillian's classes & workshops

Gillian has been teaching Yoga in the Naas area since 2003 and set up Studio 3 in 2014. Gillian is a passionate believer in the importance of making time in your busy life for yourself & more importantly that You deserve this time. Gillian runs a variety of classes to suit all needs and levels & gives a personal approach in all her classes.
If you are interested, please contact:
Gillian Murdiff
Studio Director & Yoga Instructor
00353 872727361