Parent & Preschooler Dance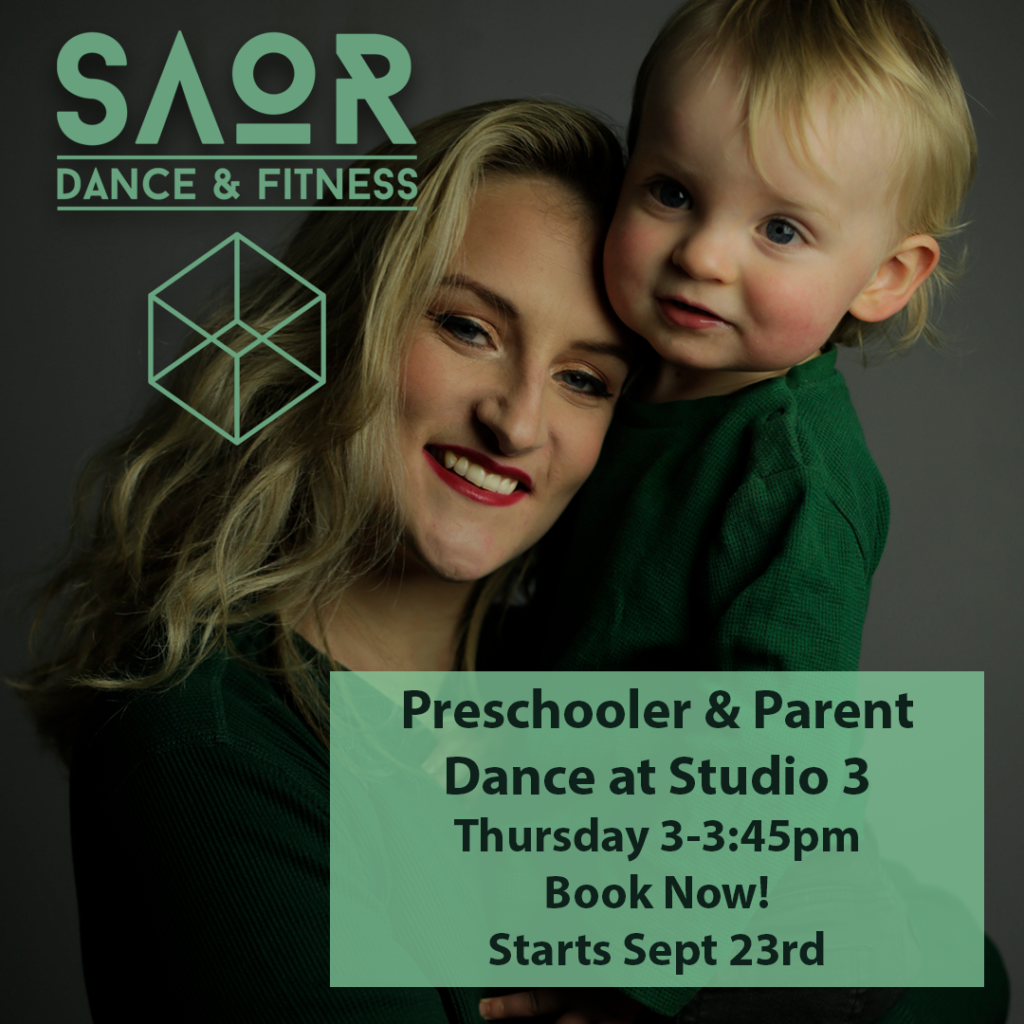 Class time: Thursdays 3-3.45pm

Contact directly for pricing

Class Description: This class is a fantastic introduction for your child into the world of dance and moving to music. This is a relaxed, fun environment where we will use creative movement, dance, imagination, song and play to help you and your little one learn a variety of different skills and lots of fun. The class is suitable for children ages 6 months to 4 years(preschool). Dance has so many different benefits for children from developing coordination, spatial awareness, balance and concentration to helping with learning to use imagination, gaining confidence and it's also so much fun.

Purchase Your Tickets Here: https://buytickets.at/saordancefitness/576459
Background & Experience: Elaine started dancing at the age of six and commenced her professional dance training at the age of sixteen in The College of Dance Monkstown. She then moved onto her teacher training and is now a fully qualified dance teacher in Ballet, Modern Jazz, Tap, Theatre Craft, Lyrical, Zumba, PBT and Freestyle dance. Today she continues to train and improve and is registered through the International Dance Teachers Association. She has been teaching dance full time to children and adults of all ages for the last 8 years. Dance and movement is Elaine's passion and she loves sharing her love for this art form with others.